Welcome
Dentist Lexington, KY - John M. Falace, DMD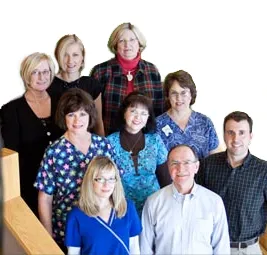 Welcome! Our family and cosmetic dental practice offer quality, comprehensive dental care in a professional and relaxing environment. Using modern, yet proven techniques and materials, Dr. John Falace strives to put you the patient at ease while providing the highest level of dental care. Our knowledgeable and experienced staff is here to assist you with all of your dental needs and questions.
We believe that the key to long-term dental health is prevention – and that achieving and maintaining dental health is a team effort between you the patient, and the dentist and dental staff. We value the importance of providing you the necessary information and education about your oral health, and to give you all the tools to prevent dental disease at home.
If you have existing dental needs or concerns, our comprehensive examinations and expert evaluation methods allow us to develop a personalized comprehensive treatment plan. We then work with you to enable you to make an informed decision . Together, we then can select the treatment option that works best for you – taking into account not only our dental expertise but also your needs and desires.